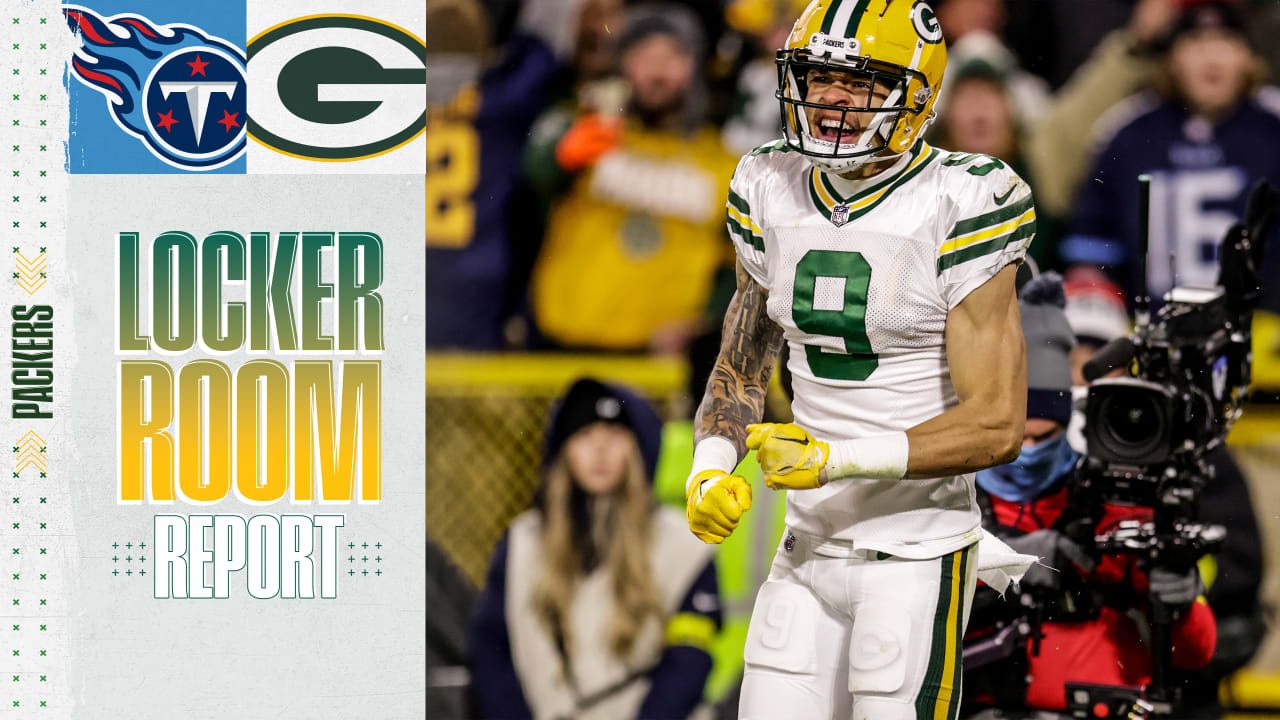 "Scramble drill is something we work quite frequently," Watson said. "Obviously, being able to be on the same page with '12' is huge. He gave me a shot to get it. He put it in a spot where only I could get it and it worked out."
Watson gave the offense another much-needed shot in the arm in the third quarter when he capped a seven-play, 69-yard scoring drive with an 8-yard touchdown reception on a crossing route to the end zone.
It pulled the Packers within three points, 20-17, after a successful two-point conversion. While that's as close as Green Bay would get in its bid for a comeback, Watson added an 18-yard reception in the fourth quarter that turned a third-and-19 situation with 2 minutes, 39 seconds left into a fourth-and-1.
Still, it wasn't enough to outduel a Titans offense that threw for 337 yards and two touchdowns. Offensively, Watson's two scores, Cobb's six catches for 73 yards and Allen Lazard's five receptions for 57 couldn't offset the Packers rushing for just 56 yards on 19 carries.
"I know I could have been better throughout the night and I'm sure other people feel the same," Watson said. "We have to look at the tape, figure out what we need to do going forward and make sure we do that."
This still was an encouraging week for Watson, whose rookie season was marred by injuries and bad luck. After sustaining a concussion last month in Buffalo, Watson had the wind knocked out of him the next week in Detroit and was held out for precautionary reasons.